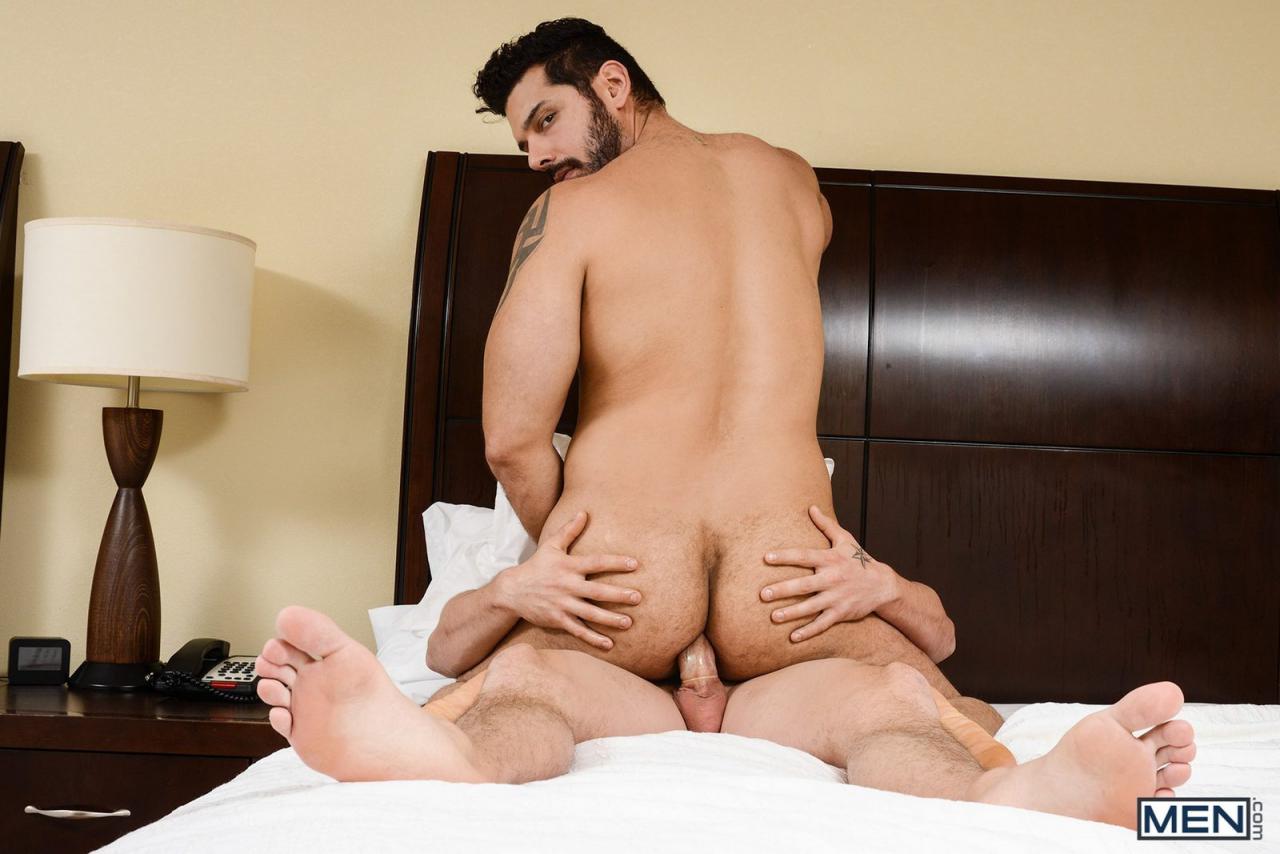 Marcus Ruhl has one of the beefiest butts out there, so any opportunity to see it getting rammed is an absolute dream.
In this scene from Men.com, military man Darin meets big-assed Marcus in the bar before Marcus takes Darin up to his hotel room and decides to prepare him for the inevitable "orgies" that will await him in the barracks. At first Darin is hesitant but by the time he gets his cock inside Marcus' meaty butt all of that quickly changes. We ass fans are treated to the mouthwatering sight of Marcus' big ass jiggle with every thrust from Darin before Marcus bounces his butt up and down on Darin's throbbing cock.
Description: "Darin Silvers just wants to have a drink and relax before he leaves to serve the very next day. The bar is closed but luckily he meets Marcus Ruhl who seems to have a thing for men in uniform. Marcus invites Darin to his room for a drink and a hot fuck."
Watch the trailer below.

Watch the scene at Men.com
Click here to see more of Marcus Ruhl in our Gallery